by Home Staging Pros of Orlando
Don't leave money on the table with an unstaged home, occupied home staging has a track record of selling homes 80% faster and for 15% more money.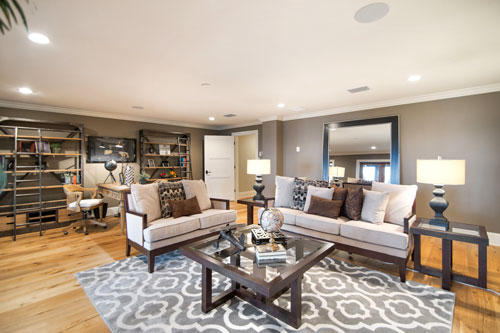 What is Occupied Staging?
We'll help your lived-in home feel like a model home again. As time goes on so does our collection of things: our piles get higher, laundry stacks wider and counter space runs out. Home Staging Pros will help you delegate your things, eliminating the clutter in the eyes of the buyer so they can experience living in your home. We work with your furniture and accessories to make your home a showplace the buyers will fall in love with!
Buyers walk through your home and make a quick judgement, it's important that your home puts its best foot forward. Home Staging Pros has unmatched recognition and experience.  We've got your best interest in mind, and we'll take the time to guide you through the home staging process. We'll show you the tips and tricks to outfit your home for a successful and quick sale.
Occupied Home Staging Process
For those who currently reside in the home they are selling and are looking to gain the many benefits of Home Staging, Occupied Home Staging is a great solution to expedite your selling process. Occupied Home Staging makes use of your existing furniture, supplementing when necessary, to create the optimal experience for both the real estate photography and buyer walkthroughs.
On the day of, our professional occupied stager will join you for a 2-hour walk-through consultation providing ideal solutions for your home.
Afterwards, you'll receive a thorough report including what was discussed, additional steps to complete your staging, and tips for a top-notch staging. By request, our stagers can additionally be hired to complete the staging report suggestions.
If you're looking to reside in the home and still experience the financial and quick sell experience associated with Home Staging, Occupied Home Staging is for you!